Ballet Series 3W-26W LED Bulb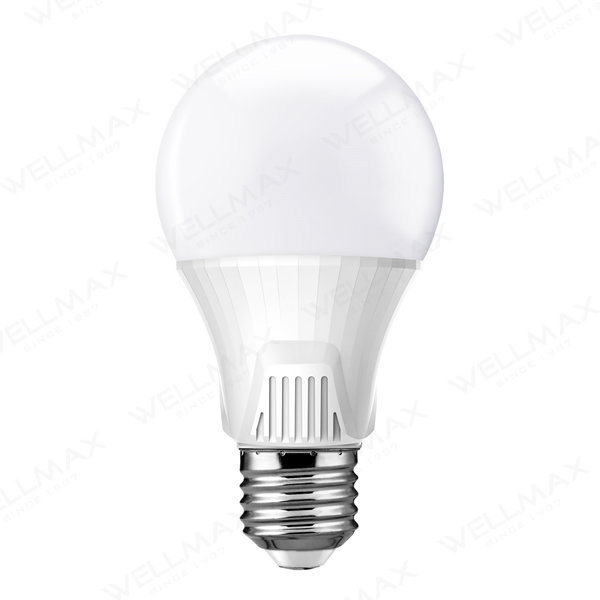 Ballet Series 3W-26W LED Bulb
Product Features:
*Full series from 3w to 26w to replace incandescent bulbs
*Elegant ballet skirt design
*High luminous efficacy: >90 lm/w
*Astonishing lifespan: 25,000 hours or 21 years with 3 hrs/day of use
*Constant-current LED driver inside, non-flickering
*Body: Heat-conductive plastic coated aluminum
*Cover: Imported light diffusion PC with excellent optical performance
Applications: Home, office, restaurant, hotel, supermarket, etc.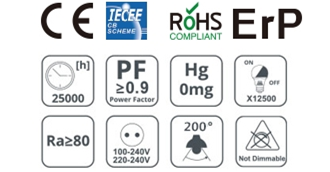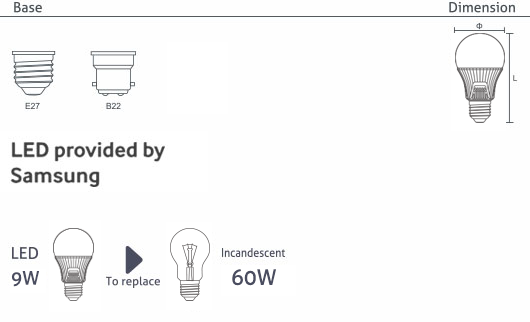 Ballet is one of the few form of art that reveals human beauty and soul.

A ballerina is not only required to have physical beauty but also technical competence. High jumps and beautiful turns reveal years of training behind the scene. A ballet piece represents delicate work, persistent spirit, and passionate devotion.

Item No.
Shape
Voltage
Watts
Luminous
Flux

Beam
Angle

P.F.
CCT
CRI
Lifetime
Dimension
Base
Dimmable
(V)
(W)
(lm)
(°)
(K)
(hrs)
Φ*L(mm)

L-BL-0840-3W

A50

220-240V

100-240V

3W
270lm
200°
0.4

3000K

4000K

6500K

≥80
25000
Φ45*88

E27/

B22

no

L-BL-0840-5W

A50

220-240V

100-240V

5W
470lm
200°
0.5

3000K

4000K

6500K

≥80
25000
Φ50*96

E27/

B22

no

L-BL-0840-7W

A60

220-240V

100-240V

7W
630lm
200°
0.5

3000K

4000K

6500K

≥80
25000
Φ55*100

E27/

B22

no

L-BL-0840-9W

A60

220-240V

100-240V

9W
810lm
200°
0.5

3000K

4000K

6500K

≥80
25000
Φ60*108

E27/

B22

no

L-BL-0840-11W

A60

220-240V

100-240V

11W
1050lm
200°
0.5

3000K

4000K

6500K

≥80
25000
Φ60*111




E27/

B22

no

L-BL-0840-13W

A65

220-240V

100-240V

13W
1200lm
200°
0.5

3000K

4000K

6500K

≥80
25000
Φ65*128

E27/

B22

no

L-BL-0840-15W

A65

220-240V

100-240V

15W
1400lm
200°
0.5

3000K

4000K

6500K

≥80
25000
Φ65*128

E27/

B22

no

L-BL-0840-18W

A80

220-240V

100-240V

18W
1650lm
200°
0.5

3000K

4000K

6500K

≥80
25000
Φ80*153

E27/

B22

no

L-BL-0840-23W

A95

220-240V

100-240V

23W
2070lm
200°
0.5

3000K

4000K

6500K

≥80
25000
Φ95*178




E27/

B22

no

L-BL-0840-26W

A95

220-240V

100-240V

26W
2340lm
200°
0.5

3000K

4000K

6500K

≥80
25000
Φ95*188

E27/

B22

no