One month after the launch of Saturn LED Downlight, the first group of samples have reached our clients. How do they feel about this new product? Let's take a look.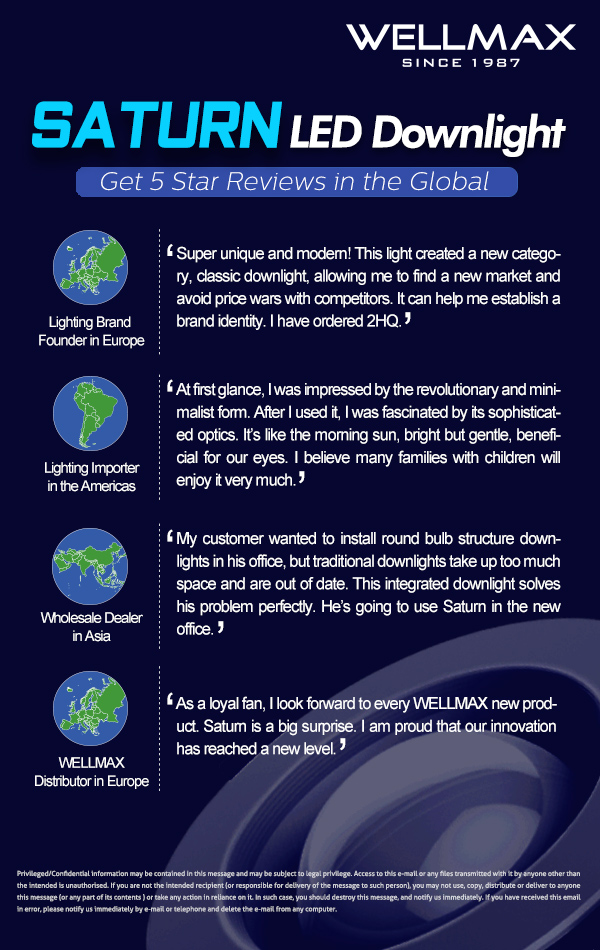 Beyond our expectations, this particular product gets so many praises. How about you? Tell us what you think info@wellmaxgroup.com
*Notice: In the past 3 months, the price of raw materials for lighting products has risen sharply in China (20%-100% on different materials) and it's still going up. Due to several market factors, it's difficult to predict the future price trend at this moment. We kindly remind you to plan ahead and order early to guard against the cost rising. Thank you for your continued support.