Surface LED Downlight-Bulbized Sunflower Series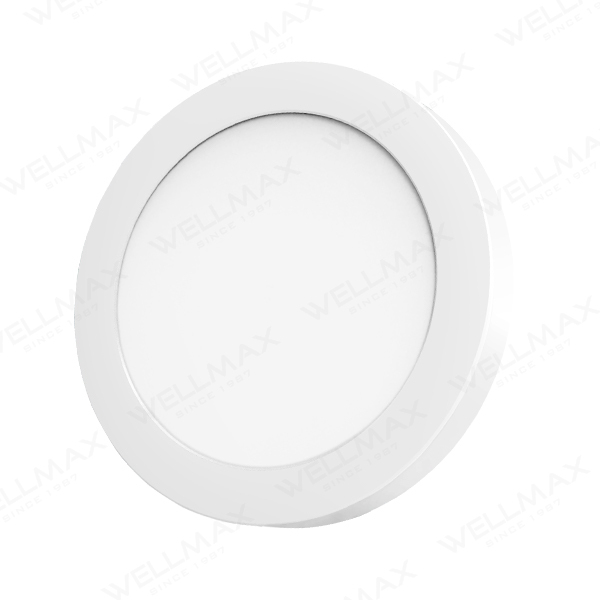 Surface LED Downlight-Bulbized Sunflower Series
Product Features:
*"Bulbized" technology increases up to 65% of the luminous flux
*Optical lens on each LED to guarantee a uniform light distribution
*Built-in driver ensures both a higher safety and a real flatness
*Modularized structure allows an easier SKD solution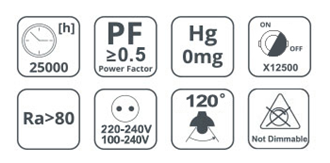 L-DL-0131

L-DL-0121

L-DL-0221
With the successful debut of the Bulbized Sunflower downlight last year, WELLMAX has shown the world what we are capable of under 30 years' experience in lighting product development. The Sunflower that adopts the'Bulbized'tech as well as Samsung LED has led a new technology trend in industry.

Encouraged by the market, WELLMAX tried to extend the application of 'Bulbized' tech to a wider use, seeking for new breakthrough that can achieve the level of perfection in the field. Here, we bring out a new panel light - Bulbized LED panel light. High illumination with never-yellowing feature is the most attractive point of the product, with which you will draw your customers closer to your brand. And, what really wows our clients is that even with so many advantages, it can offer a more competitive price than the traditional one on the market. Furthermore, the panel has a modular structure design which allows an easier assembly. It is very suitable for markets with SKD needs.

Item No.
Voltage
Watts
Luminous
Flux
Beam angle
P.F.
CCT
CRI
Lifetime
Dimension
Dimmable
(V)
(W)
(lm)
(°)
(K)
(hrs)
Φ*L(mm)
L-DL-0121-
6W
220-240V
100-240V
6W
480lm
120°
0.5
3000K
4000K
6500K
≥80
25000
Φ120*28
no
L-DL-0121-
12W
220-240V
100-240V
12W
960lm
120°
0.5
3000K
4000K
6500K
≥80
25000
Φ170*28
no
L-DL-0121-
15W
220-240V
100-240V
15W
1200lm
120°
0.5
3000K
4000K
6500K
≥80
25000
Φ170*28
no
L-DL-0121-
18W
220-240V
100-240V
18W
1440lm
120°
0.5
3000K
4000K
6500K
≥80
25000
Φ225*28
no
L-DL-0121-
24W
220-240V
100-240V
24W
1920lm
120°
0.5
3000K
4000K
6500K
≥80
25000
Φ225*28
no
L-DL-0121-
30W
220-240V
100-240V
30W
2400lm
120°
0.5
3000K
4000K
6500K
≥80
25000
Φ225*28
no
L-DL-0221-
6W
220-240V
100-240V
6W
480lm
120°
0.5
3000K
4000K
6500K
≥80
25000
Φ120*120*28
no
L-DL-0221-
12W
220-240V
100-240V
12W
960lm
120°
0.5
3000K
4000K
6500K
≥80
25000
Φ170*170*28
no
L-DL-0221-
15W
220-240V
100-240V
15W
1200lm
120°
0.5
3000K
4000K
6500K
≥80
25000
Φ170*170*28
no
L-DL-0221-
18W
220-240V
100-240V
18W
1440lm
120°
0.5
3000K
4000K
6500K
≥80
25000
Φ225*225*28
no
L-DL-0221-
24W
220-240V
100-240V
24W
1920lm
120°
0.5
3000K
4000K
6500K
≥80
25000
Φ225*225*28
no
L-DL-0221-
30W
220-240V
100-240V
30W
2400lm
120°
0.5
3000K
4000K
6500K
≥80
25000
Φ225*225*28
no